Our ways of living need to change to achieve fair, sustainable societies.
Join us to unleash the vast, untapped potential of lifestyle and behaviour change solutions to address pressing climate and ecological crises.
Webinar: Ambitious Lifestyle and Behaviour Changes for Justice, Nature and Climate: A Call to Action for Canadian Funders and Changemakers
Learn more about the challenge and opportunities by watching this October 2021 webinar launching the Fair Earth Living Funder Collaborative with Lewis Akenji (Hot or Cool Institute), Melina Laboucan-Massimo (Sacred Earth Solar), Devika Shah (Environment Funders Canada), Joanna Kerr (MakeWay) and Vanessa Timmer (OneEarth).
Every day, we hear dire warnings of the linked crises of climate, biodiversity loss, resource depletion and social inequity. The consequences harm us all – and especially the most vulnerable in our societies.
Our time to act is now. We are in ecological overshoot, with more people using more resources and producing more waste than the Earth can sustain. We're on track to use up our remaining carbon budget by 2030. This budget is the amount of emissions we can emit while still containing climate change within 1.5°C above pre-industrial levels.
That's why we need to collaborate and be bold as we make the rapid transition towards thriving and fair societies within ecological boundaries.
Proposed actions towards 'net zero' and equitable green recovery are being co-opted or politicized, or tend to be too optimistic about technological fixes. They will not solve our problems in time. They largely ignore the deep cultural and behavioural changes required – including profound changes needed in the lifestyles of the world's most carbon-intensive and materially wasteful consumers.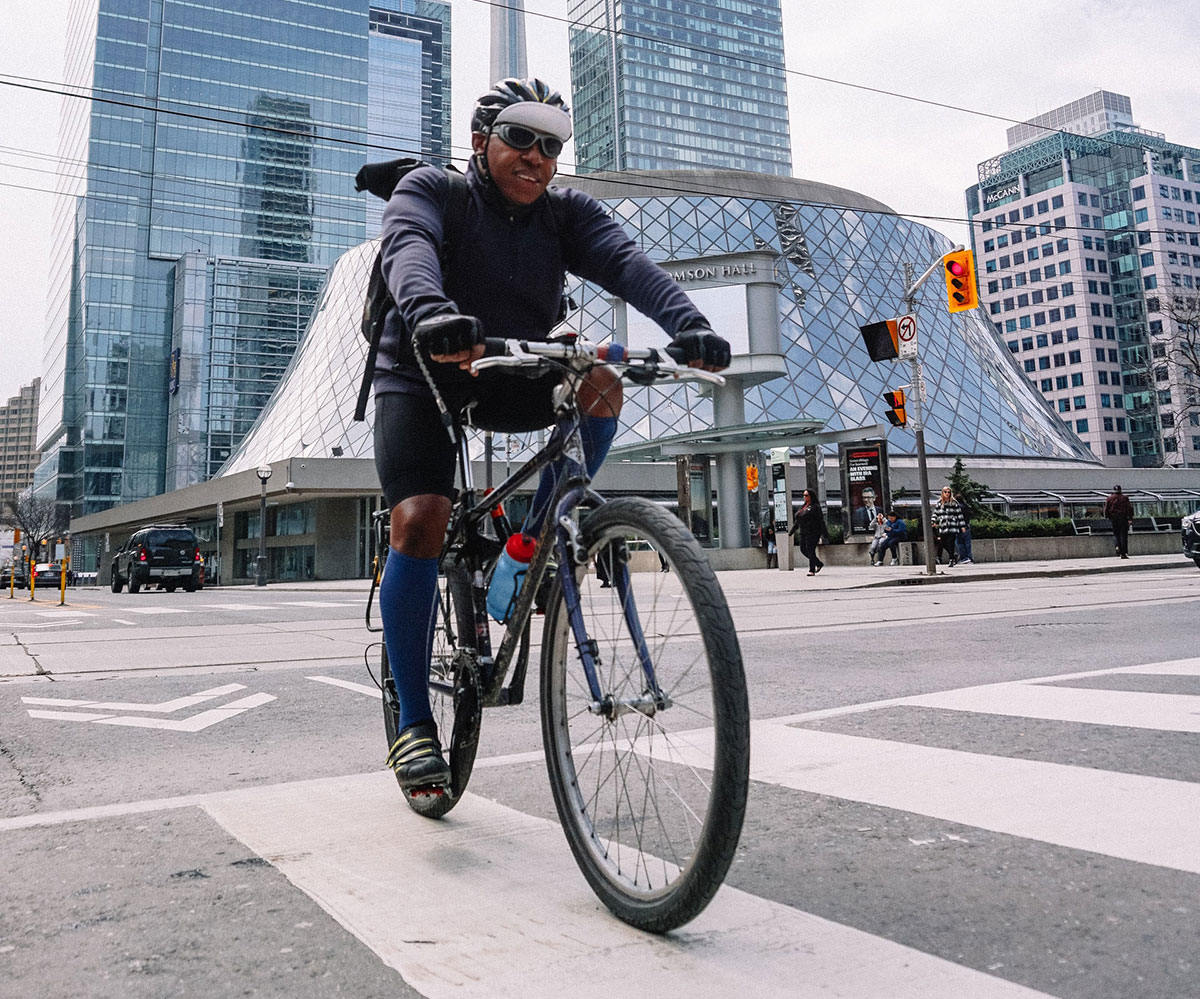 So what if we gave more focus to transforming how we live?
Research shows us that a shocking amount of greenhouse gas emissions – up to 72% – are tied to household consumption, either directly or indirectly. To achieve lifestyles that are compatible with the goal of keeping global temperature rise to within 1.5°C, we need to greatly reduce our per capita carbon footprints: slashing them from 4.5 tonnes per person per year to only 0.7 tonnes per year by 2050.
This is a story of inequality. According to Oxfam, the biggest emitters are the richest 10% of the world's population, responsible for close to half of global emissions.
It is also a story of transition. We need to shift away from the policies, markets, culture and infrastructure that incentivize us to live wasteful, high-carbon lives. Instead, we need to support greater wellbeing and sustainable ways of living.
The potential is significant: the 2022 Intergovernmental Panel on Climate Change report highlights the role of lifestyles and behaviour change for the first time: they note a staggering 40-70% reductions in greenhouse gas emissions by 2050 can come from these 'demand-side solutions'. This requires reevaluating how we live and putting in place the policies, infrastructure and technological change to enable sustainable lives.
Fortunately, movements for rapid change are gaining momentum, led by young people, women, Indigenous communities and beyond. More of us are embracing new ways of being and doing, complemented by ambition and action from governments and businesses.
We want to bring these movements and organizations into sharper focus, as well as recent learnings, to see if there is a role for the funding community to give increased support to those culture shifters, and other impactful strategies that will bring about positive changes in the ways we live, together.
This is not about blaming individuals, but about supporting communities that are shifting systems.
"Having the right policies, infrastructure and technology in place to enable changes to our lifestyles and behaviour can result in a 40-70% reduction in greenhouse gas emissions by 2050. This offers significant untapped potential. The evidence also shows that these lifestyle changes can improve our health and wellbeing."
Priyadarshi Shukla, Intergovernmental Panel on Climate Change (IPCC) Working Group III Co-Chair, 4 April 2022
What is Fair Earth Living?
It's about living well and equitably within the Earth's life support systems. We need to urgently shift from wasteful and high-carbon lifestyles to a sustainable level of material consumption, and to focus on the things that really matter: purpose, health, education, trust, social connection, security and active participation in community life.
Why Canadians?
In Canada, we sit with the uncomfortable truth that, on average, we have some of the highest carbon and ecological footprints in the world, even as many among us do not yet have their basic needs met.
Polls consistently show that Canadians are deeply concerned about climate change and ecological crises and are committed to social justice. While our governments and citizens are already taking many actions, we need a more strategic shift away from fossil fuel use and material consumption to get to the scale of change necessary.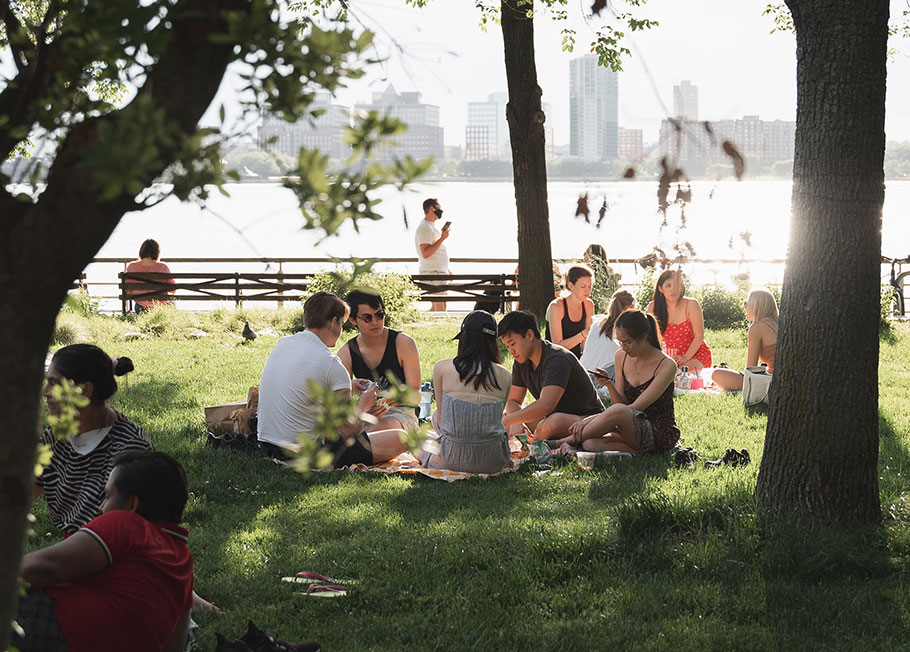 How can philanthropy help?
We can add Fair Earth Living actions to complement existing funding efforts on policy change and technological innovation for biodiversity and climate action. The following five areas have great promise in shifting systems through changes in our cultures, mindsets and behaviours:
Emissions hotspots:

Take action on

'hotspots' in connected ways across sectors and income.

Cultural change

: Transform our culture through social norms, imagination and cultural leaders.

Indigenous and community leaders:

Support Indigenous-led movements and leading communities.

Cities

: Enable sustainable living in cities.

Nature

: Reinforce ecological interdependence and nature regeneration.
Invitation to the Funder Collaborative
MakeWay, in partnership with OneEarth, is hosting a Funder Collaborative on Sustainable Everyday Living for Action on Climate and Nature – what we call the Fair Earth Living Collaborative. MakeWay is providing the platform and coordination, and OneEarth is contributing the issue expertise, global leadership and impactful experimentation in Canada. Our supporting partner Hot or Cool Institute joins us to provide policy expertise, research and data, and strategic guidance on sustainable living.
To meet the challenges of our times, we must engage in inspiring conversations, develop strategic collaborations and build support for greater community action on Fair Earth Living. Philanthropy can be both imaginative and disruptive, given the short amount of time we have to radically reduce carbon emissions.
We invite you to join in this pursuit.